If you're looking for the best Bay Area plastic surgery specials with the best care & best results, look no further. Dr. Usha Rajagopal and her team will take care of you. Check out current specials and promotions.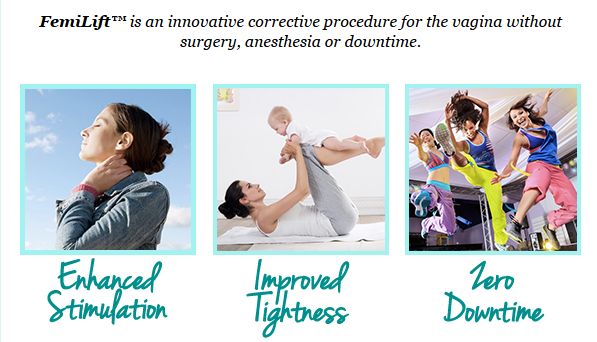 We're offering a package of three (3) FemiLift™ treatments for $2900 –
That's $500 off our regular price! 
A little bit about Femilift™:
Using a unique, powerful 30 watt CO2 laser probe, a fast and efficient delivery of fractionated laser energy is directed in 1 cm. intervals along the circumference of the vaginal walls. Tissues are remodeled and collagen contraction begins, tightening the vagina and strengthening the ligaments surrounding the urethra and bladder. The FemiLift ™ procedure takes about 30 minutes or less and is performed in our office. The procedure is painless, minimally invasive, and there is no need for anesthetics. For best results a series of three treatments, each one month apart, is recommended. Call for a free consultation to see if you are a good candidate.