It's time to grow out your bobs and lobs, ladies. Long, luscious locks are back this summertime, in addition to vibrant colors and festive hair styles! At the San Francisco Plastic Surgery and Laser Center, We love sharing some good hair and beauty tips! We've gathered some info on what Bay Area summer hair styles are trending and what to look out for and try this summer!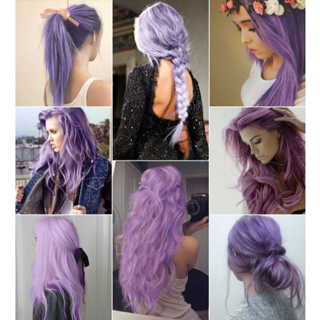 Long Luscious Locks
Long boho beachy hair styles are making a come back this summertime. If you've chopped your locks off recently, don't fret – that's what extensions were made for! The newest technique in applying extensions involve tape! This technique is less damaging than other outdated methods and is semi-permanent. Zala Premium Hair Extensions are offered in 20 piece packs of Remy, natural human hair in lengths 14″- 26″ These extensions can be taken to your local stylist and applied professionally. Tape in extensions last 3-6months (depending on hair growth) before they must be removed and reapplied. In comparison to clip in extensions, tape ins don't have to be applied everyday. There is also no discomfort while wearing tape ins because the tape lays flat against the hair, where as clip ins can cause some irritation during long hours of wear. Search for stylists in your area who specialize in the tape in methodology to learn more!
Lavender Locks
Stylists are familiar with the grey hair trend which has taken over these past few months. The ash tone based hair color compliments everyone and is very aesthetically pleasing to the eye. The "it" color we expect to see next this summer is the cool tones of lavender. Lavender is another ashy tone that can easily blend in as highlights in blonde or light ash brown hair types. If you're looking to make a bold statement, a whole head of lavender will require blue or purple shampoo for maintenance! Remember to always opt for paraben and sulfate free products to protect your hair from damage!
Summer Buns
Wondering how to style your hair? Place it in a simple bun! This is perfect for anyone with long luscious locks and lavender highlights (wink, wink)! This style can be simple and chic or wild and messy. Either way, it's a perfectly suitable style for summer 2015. Accessorize with flowers or festive skinny headbands. Braids can be added to your bun for additional creativity and style. Now you're ready to have some fun!
Comments Off

on Summer Hair Trends